Details

August 8, 2023
8:00AM - 9:15AM
FPA Central Ohio presents Getting Clients to Prepare for Life After Business
Presented by Isaiah Stidham, Featured Platinum Partner Charles Schwab
Fawcett Center
Getting Clients to Prepare for Life After Business
Tuesday, August 8, 2023
presented by
There is a tremendous amount of wealth in the US tied up in business ownership. However, many statistics show that most business owners are not ready for their eventual succession or exit. The result is that the vast majority of business owners do not consider their succession satisfying and a success. There are clear steps that we can take to improve these statistics with our clients.
Learning Objectives:
Why should we talk about business succession?
How to start the conversation with clients.
How to plan with clients that own businesses.
Tuesday, August 8, The Fawcett Center, 2400 Olentangy River Road - Clinton Room
7:45am - 8:00am - Registration/Breakfast served
8:00am - 8:15am - FPA Business/featured Sponsor

Featured Platinum Partner: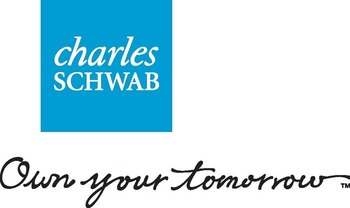 8:15am - 9:15am - Program (complete attendance for CE credit is required)
Fawcett Center Parking Pass August 2023 (be sure to click on the pass and print to bring to meeting)
FPA Members - $30
Student Members - No charge!
Season Pass Holders - No charge!
Non-members/Guests* - $50
Student Non-members** - $30

*First Time Guests - No charge (one-time registration only, after that you must pay the non-member price). If you have ever registered for an FPA Central Ohio meeting before, you will be charged $50.
**Student Nonmembers - May attend up to 2 programs for free, after that the cost is $25. Your charge will be deleted, if you are on your 1st or 2nd visit, so please contact admin@fpacentralohio.org to complete a comp registration. Once paid, you cannot be refunded. Please bring valid student ID to meeting.
We have been granted for 1 hour of CFP CE from the CFP Board and 1 hour of Ohio Insurance CE. Please arrive prior to 8:15am to ensure that you can sign in for CE credits - No Exceptions!
Please register by NOON on August 2, we cannot guarantee availability after that date. Cancellations accepted up until NOON on August 2, after that no refunds or credits will be given.
Add to Calendar
aCLuDhaqizCaPxAftmqF167204
08/08/2023 08:00 AM
08/08/2023 09:15 AM
false
FPA Central Ohio presents Getting Clients to Prepare for Life After Business
Getting Clients to Prepare for Life After Business Tuesday, August 8, 2023 presented by Isaiah Stidham There is a tremendous amount of wealth in the US tied up in business ownership. However, many statistics show that most business owners are not ready for their eventual succession or exit. The result is that the vast majority of business owners do not consider their succession satisfying and a success. There are clear steps that we can take to improve these statistics with our clients. Learning Objectives: Why should we talk about business succession? How to start the conversation with clients. How to plan with clients that own businesses. Tuesday, August 8, The Fawcett Center, 2400 Olentangy River Road - Clinton Room 7:45am - 8:00am - Registration/Breakfast served8:00am - 8:15am - FPA Business/featured SponsorFeatured Platinum Partner: 8:15am - 9:15am - Program (complete attendance for CE credit is required) Click Here to Register Today! Fawcett Center Parking Pass August 2023  (be sure to click on the pass and print to bring to meeting)  FPA Members - $30Student Members - No charge!Season Pass Holders - No charge!Non-members/Guests* - $50Student Non-members** - $30 *First Time Guests - No charge (one-time registration only, after that you must pay the non-member price). If you have ever registered for an FPA Central Ohio meeting before, you will be charged $50. **Student Nonmembers - May attend up to 2 programs for free, after that the cost is $25. Your charge will be deleted, if you are on your 1st or 2nd visit, so please contact admin@fpacentralohio.org to complete a comp registration.  Once paid, you cannot be refunded. Please bring valid student ID to meeting. We have been granted for 1 hour of CFP CE from the CFP Board and 1 hour of Ohio Insurance CE. Please arrive prior to 8:15am to ensure that you can sign in for CE credits - No Exceptions! Please register by NOON on August 2, we cannot guarantee availability after that date. Cancellations accepted up until NOON on August 2, after that no refunds or credits will be given. Thank you to our Annual Partners! See who's coming
Fawcett Center